Features from Our Dietitian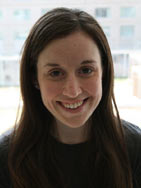 Dietitian Consult
Meghan Tiernan (MS, RD, LDN) is a registered dietitian with a passion for helping others achieve a healthy lifestyle. She strives to help others learn the most nutritious way to eat, in order to achieve good health.
The FDA vs. Trans Fats
I suppose it depends on your point of view, but there have been some big steps in the ...
Restaurant Labeling - Does It Change Anything?
As a dietitian, I'm always counting calories in my head (unless I really don't want to face ...
Menopause and Your Diet
Menopause is something that is pretty much inevitable. What is not inevitable is the weight ...
Crazy Diet Tips Debunked
There are lots and lots of theories out there that claim to either help you or hurt you when ...