Features from Our Dietitian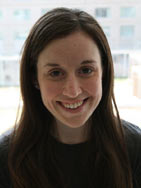 Dietitian Consult
Meghan Tiernan (MS, RD, LDN) is a registered dietitian with a passion for helping others achieve a healthy lifestyle. She strives to help others learn the most nutritious way to eat, in order to achieve good health.
Spring Has Almost Sprung!
Spring is right around the corner! With the change of season, think about changing your diet ...
A New Way to Look at the (Nutrition) Facts
I'm guessing most of you are getting accustomed to reading a food label before you eat ...
Where's the Quinoa?
Who is looking for an alternative gluten free whole grain that is not only high in fiber but ...
Flavorful Meals Without the Salt
Being that February is National Heart Awareness Month, I thought I'd start the month by ...