Features from Our Dietitian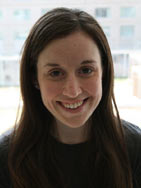 Dietitian Consult
Meghan Tiernan (MS, RD, LDN) is a registered dietitian with a passion for helping others achieve a healthy lifestyle. She strives to help others learn the most nutritious way to eat, in order to achieve good health.
Sweet Treats of Summer: Low Calorie Desserts
While summertime is a time of staying fit to look good in tank tops, dresses and bathing ...
Companies are Choosing to Get Real
The masses have spoken, and they're demanding more respect for the foods they are paying to ...
Meet the Seeds!
Nuts have been a part of healthy diet recommendations for a long time. But there are some new ...
Is the Vegan Diet Your Answer to Weight Loss?
A new study from the University of South Carolina found that in a comparison of various ...