Features from Our Dietitian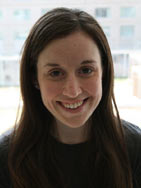 Dietitian Consult
Meghan Tiernan (MS, RD, LDN) is a registered dietitian with a passion for helping others achieve a healthy lifestyle. She strives to help others learn the most nutritious way to eat, in order to achieve good health.
Plan a Picnic for the 4th of July
The 4th of July is right around the corner! Prepare yourself for a hot day of parade ...
Plan a Healthy Picnic!
Picnics are a great way to enjoy the summer weather. When planning your picnic menu, you ...
What is Gluten, Anyway?
Going gluten free has become a pretty popular thing to do, not only for the increased number ...
What Is the Food Combining Diet?
I was asked to talk about my thoughts related to a diet style known as food combining. I ...