Features from Our Dietitian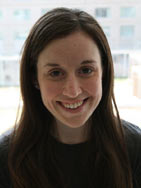 Dietitian Consult
Meghan Tiernan (MS, RD, LDN) is a registered dietitian with a passion for helping others achieve a healthy lifestyle. She strives to help others learn the most nutritious way to eat, in order to achieve good health.
New Rules for Gluten Free Labeling
It's a good time for those who have Celiac disease or will get diagnosed in the future. Last ...
Best Foods to Control Cholesterol
Your cholesterol numbers are important ones to know and ones to work towards improving on a ...
The Great Salt Debate
Reducing the salt in your diet is not a new topic in the health world. It has been engaged in ...
Plan a Picnic for the 4th of July
The 4th of July is right around the corner! Prepare yourself for a hot day of parade ...