Features from Our Dietitian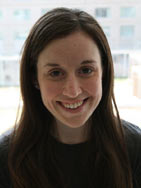 Dietitian Consult
Meghan Tiernan (MS, RD, LDN) is a registered dietitian with a passion for helping others achieve a healthy lifestyle. She strives to help others learn the most nutritious way to eat, in order to achieve good health.
Exciting Changes to the Nutrition Label
There are exciting things happening in the nutrition world. It's just another nod to how ...
Juicing Diets and Fasts: A Dietitian's Opinion
Juicing diets have become pretty popular. I hear people talk about them all the time and how ...
When to Eat a Banana
Bananas are one of the most popular fruits bought and consumed in the United States. They're ...
The FDA vs. Trans Fats
I suppose it depends on your point of view, but there have been some big steps in the ...