Spring will be here before you know it, and that usually means enjoying warmer weather with family or friends! If you are looking to lose a little before you bare it all, we have some great tips to help you reach your weight loss goal simply by modifying your current routine.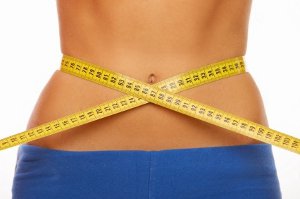 1) Take a closer look at what you're eating. Sometimes we become comfortable with our routine and lose sight of portion sizes and calorie intake. Since weight loss comes down to a calorie deficit, we need to know how much we are consuming. It is beneficial for all of us to measure foods from time to time. We're not saying you should count calories all of the time, but if you are stuck at a plateau, seeing how much you're eating can help you tip the scale in your favor.

2) Don't shy away from fat. Adding healthy fats can actually help you lose weight. A small amount of fat added to your meals and snacks can keep you feeling satisfied longer so you wind up eating less overall. Fat-free foods, on the other hand, don't fill you up for long which may leave you with the munchies and taking in more calories than you planned. Try adding walnuts to your cereal, peanut butter on apple slices, or avocado on your sandwich.



(Tip continues below)




3) Put the spotlight on you. Making yourself a priority is very important. Try freeing up some time each day to focus on your eating habits, meal planning, exercise routine, and stress management techniques. Ask yourself, how you can most effectively manage problem areas.

4) Space your meals wisely. Plan at least 3 meals and 2 snacks a day to keep your hunger at bay and energy levels high. Meals should be moderate and fairly similar in size and snacks should be smaller and well timed. Try to go no longer than 4 hours without eating and plan snacks when you need them the most (e.g. when you are low on energy or hungry in between meals). A steady supply of energy will keep you sailing to your goal!

5) Stay on track with your exercise goals. Use the time you have to exercise efficiently and get your heart pumping. Try to go no longer than 2 days without exercising – any longer and you may lose motivation. And, add a little spice to your regular routine by adding high intensity intervals. Pumping things up a bit will help you scorch more calories!