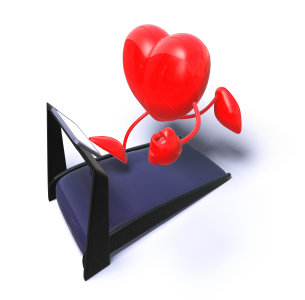 This Valentine's Day celebrate with a fit body! You'll fall in love with these easy-to-follow tips that will help you slim down and tone up!

1) Mix it up! Trying a new exercise challenges your body and can scorch more calories! Try a new aerobic class or make your own triathlon by spending a time on the treadmill, bike and elliptical.

2) Walk during your lunch hour – you'll come back to work more energized!



(Tip continues below)




3) Make use of downtime. Do lunges, squats, push-ups and crunches during your favorite TV show.

4) Have fun with the family this weekend. Head out for a hike or a day at the roller skating rink or ski hill!

5) Boost your regular exercise routine by adding intervals of higher intensity. If you are feeling comfortable with your routine, consider adding more time to your session or another day of exercise during the week.