With its 69,000 members (75% being registered dietitians), the American Dietetic Association (ADA) is the world's largest organization of nutrition professionals.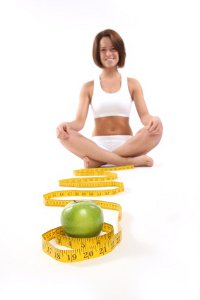 The ADA uses an evidence-based approach to rigorously and systematically study current information related to weight management.

The ADA knows that dieters are confused and tired of hearing conflicting information. They also pride themselves on offering unbiased information that can be trusted.

Here are highlights of some of their published findings:

1. Seek the 10% solution. The goals of weight management involve improving fitness and health in addition to losing weight. In fact, health can be improved with just a 10% weight loss. For someone weighing 160 pounds, losing just 16 pounds can boost your health. Instead of focusing on your longer term goal of losing 40 pounds, for example, it's helpful to break down your goal into smaller, achievable 10% goals.

2. Calorie reduction is key. A reduction of 500 to 1000 calories per day is advised to achieve a weight loss of 1-2 pounds per week. Total caloric intake should be distributed throughout the day through eating regular meals and snacks and starting each day with breakfast. A low fat, reduced calorie diet is the most studied diet, however some individuals decide to reduce the carbohydrate content of their diet. Though low carb dieters may lose more weight during the first six months, by one year, the differences in weight loss between the low calorie or the low carb groups is negligible.



(Tip continues below)




3. Address portion distortion. Portion distortion leads people to think they're eating a normal portion when in actuality they're overeating. Reading calorie and serving size labels, using pre-measured foods and replacing higher energy dense foods with lower energy dense foods will help to control portions. Substituting one or two meals per day with meal replacement products like liquid meals, meal bars or calorie controlled packaged meals can help people with portion distortion lose weight.

4. Say goodbye to deprivation. It's probably no surprise that the ADA advocates a healthy lifestyle approach to losing weight versus following an extreme deprivation diet. Successful weight management requires a lifelong commitment to healthy lifestyle behaviors that include sustainable and enjoyable eating practices and daily physical activity.

Registered dietitians have an important role in helping individuals manage their weight and modify their diets in the best way for their lifestyle. Premium members here have access to the help of the Diet.com registered dietitians regarding meal planning, eating out and healthy recipe makeover ideas, in the Rate My Plate message board.