If you're someone who says you'll start your diet on Monday but Monday never comes, there's a good chance you're a Procrastinator when it comes to losing weight.

Procrastinators often know the importance of losing weight and want to do so, but they simply never seem to make it happen.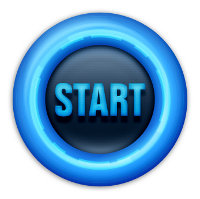 Though chronic procrastination creates many obstacles in your quest to lose weight and get healthier, procrastinators are not destined to a life of being overweight and out of shape.

Instead, there are specific strategies that will help you stop procrastinating and start to take the positive action steps that will help you lose weight.

Here are some tips to guide you:

1. List pros and cons. One reason for procrastinating is that you may feel uncertain about the work that needs to be put into losing weight. By listing the pros and cons of following through on your weight loss plan, you will better understand your reasons for procrastinating. For example, maybe you're concerned you'll have to spend too much money on eating healthier foods or on a gym membership. By reaching out to the Diet.com experts and letting us know your concerns, we can help you problem solve and overcome these obstacles in your way. We have budget-saving tips for following through on your healthy eating and exercise program.

2. Set mini-goals. It's often helpful to break down the long-term goal of losing weight into smaller and more achievable mini-goals. Setting mini-goals will help you experience more immediate benefits – which will also help keep your motivation high. For example, eating breakfast and daily walking (2 mini-goals) will give you an energy boost (immediate benefit) in addition to helping you manage your weight better (long-term benefit).



(Tip continues below)




3. Prompt yourself. A common trait is that procrastinators get easily distracted by things going on in the environment. Studies have shown that environmental cues and reminder prompts can help you comply with diet and exercise related goals. Look around you and make some small changes that will help you stay focused and on program. Examples include leaving your gym clothes and water bottle out the night before you want to exercise, writing exercise reminder prompts in your daily calendar or keeping a fresh fruit basket on your kitchen counter.

4. Use rewards. Rewarding yourself for successes you've achieved along the way to long-term weight loss can be an effective strategy. Self rewards remind you to appreciate your accomplishments and can help boost motivation and confidence. Whether you're eating less fast food, drinking more water or cutting down your portion sizes, start celebrating these action steps that are sure to help the scale start moving in the right direction. Self rewards don't have to cost a lot of money. You can treat yourself to a spa day at home, enjoy a funny movie or have your spouse watch the kids while you soak in a warm bath.