If you're short on time, calorie-counting and making regular visits to the gym may seem close to impossible.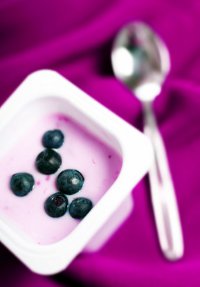 But this doesn't mean that you have to completely abandon your weight loss program.

Even in the midst of your busy schedule, there are simple things you can do to keep yourself on the healthy weight loss track:

1. Be more mindful. Being more mindful takes more focus but not more time. Examples include making a rule to always sit when eating or putting a portion size of your snack foods on a plate rather than reaching into a large snack bag. It's just too easy to stand in the kitchen and mindlessly consume excess calories while munching on snack foods. Practice this simple tip and show yourself that you can be busy and stay mindful at the same time.

2. Use meal replacements. Nutrition bars and frozen meal replacement products can be a dieter's best friend – especially when time is short. For example, a Clif Builder's bar offers you 20 gram of protein, no trans fats and all for 270 calories. When combined with a piece of fruit, this makes a fast and satisfying breakfast or lunch meal on the run. A Lean Cuisine chicken and peanut sauce (280 calories) or butternut squash ravioli (260 calories) can be kept in your freezer for those nights when you're tempted to order take out. Talk to your fellow Diet.com members about their favorite meal replacement products that help them when time is short.



(Tip continues below)




3. Stay hydrated. Carrying a water bottle with you throughout your busy day only requires a little forethought. Drinking water is a great way to remind yourself that your health is worth the effort. Often, people think they're hungry when they're really just thirsty. Make water your preferred beverage of choice and let it take the place of sugary sodas, fruit juice and excessive diet sodas. This can be a money saving tip, too.

4. Fit it in. If you're struggling to fit in exercise time, now's the time to build it into your busy day. Consider wearing a pedometer and tracking the steps you take day to day. Park your car further away, climb stairs at work instead of taking the elevator, take walking breaks at work and schedule longer walks with your pooch, too. Walking will do much more than just burn calories; it's good for your heart, lowers your risk for diabetes and other chronic conditions, strengthens your bones and joints and can help calm your mood, too.