Weight gain can be all too common at certain times of life.

You know the college student who gains the freshman 10 or 15, the new mom who gains the baby 13, a new employee who gains the new job 8 or the new divorcee who gains the divorce 18.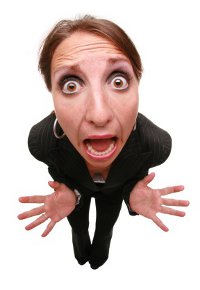 If you're someone going through one of these stages of life where a stressful life event is putting a damper on your healthy lifestyle routine, it's time to take notice.

You need to anticipate these times so you're better prepared and can start taking control early on. Here are some tips to guide you:

1. Fight Freshman 15. College is a good time for setting some new food rules into place like "no snacking after midnight" or "no candy on my dorm room desk." Commit to keeping some healthy snack foods in your dorm like microwave popcorn, low fat yogurts or single serving soups. Make water your beverage of choice and be aware that beverage calories from alcohol or sodas really add up. The best stress reducer is still exercise so take advantage of the campus workout room or gym.

2. Battle Post Baby Pounds. Sleep deprived new moms are often left feeling frazzled and with little time to devote to themselves. That's why you need to ask for help so you can recharge your batteries. On the weekend, have your spouse watch the baby so you can go grocery shopping and plan for the next week's meals. If the fruits and veggies don't make it into your grocery cart, they won't make it into your stomach either. Schedule time to walk the baby on a regular basis as a great way to unwind and burn some calories at the same time. Be patient and go slow as you develop a new routine to nourish both your baby and yourself.



(Tip continues below)




3. Control New Job Distractions. The stress of a new job or longer commute is sometimes what causes you to veer off program. Just because you no longer have time to go to the gym, that doesn't mean your workout routine has to come to a complete standstill. Instead, commit to a regular walking program, morning, noon and night. Even just 10 minutes here and there can add up. Also, don't fall into always eating take out at lunchtime. Instead, bring a bagged lunch on a regular basis to ensure you are taking the time to nourish your body. This will remind you that you are worth the effort!

4. Manage Food Mood Issues. A new divorce or a change in your mood can make it hard to focus on what you need to do to lose weight. Remind yourself that the best mood lifters are regular exercise, socializing with friends and family and eating regular meals and snacks. Engage in relaxation related activities like taking a yoga class, doing deep breathing exercises or soaking in a warm tub at night. And if you need extra help managing your mood, talk to your health care provider. You don't have to go it alone.

Hopefully these 4 tips will show you ways to prevent the weight gain creep that is so common at different stages of life.