If you really want to jumpstart your weight loss with lasting energy, then add these
five power foods to your diet!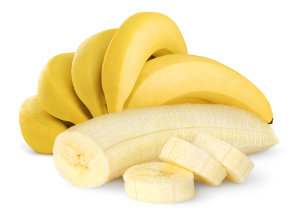 1) You may not realize that those delicious berries that taste great on top of
your cereal and inside your smoothie, are actually great energy boosters. They
are also an excellent source of antioxidants, which protect your body from any
stress and anxiety that can wear you out through the day.

2) Legumes such as peanuts are packed with complex carbohydrates that
provide steady energy that can last you all day. Also, they are high in soluble
fiber which will help keep you feeling full longer!

3) Bananas make great energy snacks. They are rich in potassium which helps
regulate your blood pressure, and they are also a natural antacid which helps
keep your muscles from cramping up while you workout!



(Tip continues below)




4) For long lasting energy before a big event or workout, add some whole wheat
pasta to your meal, which is loaded with complex carbohydrates. Try to stay away
from eating pasta with heavy sauces. Instead try a pasta salad by simply
combining it with lettuce and protein-rich grilled chicken.

5) When you're on the go and looking for a quick energy boost, try a granola
bar. They are high in fiber and usually low in fat. Try to find granola bars
with 5 or more grams of fiber and less than 2 grams of fat.

Besides eating foods that are rich in energy-producing fibers, carbohydrates,
and vitamins, you should also make sure to cut back on snacks that are high in
sugar. These sugary snacks can often give you quick bursts of energy, but they
will soon leave you feeling tired.

Choosing the right foods to keep you going is important for sustaining an active
lifestyle. By incorporating any or all of these five foods into your diet you can
finally stay energized all day!