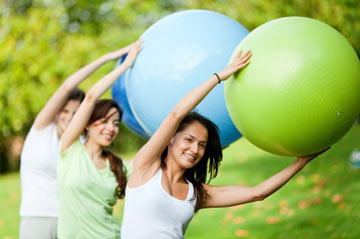 Since its founding in 2004, Diet.com has been a valuable online resource for dieters and those seeking information on living a healthy lifestyle. As one of the web's leading resources for diet, nutrition, and fitness content and tools, Diet.com has created a platform where members are able to set and track diet and fitness goals, browse over 1,000 healthy recipes, learn new exercises and interact with others in the thriving Diet.com online community.
Tracking meals and finding the calorie counts of foods is easy with Diet.com's Meal Tracker/Calorie Counter, and members can maintain a graph of their weight loss progress with the simple Weight Tracker tool. To increase ccountability and note fitness milestones, members are also able to keep a log of their physical activity with the Diet.com Exercise Tracker.
Diet.com's extensive Recipes section makes preparing healthy meals simple. Members can browse through over 1,000 recipes - all healthy, diet-friendly, and developed by our Registered Dietitians. They've also broken down the macronutrient information of each recipe, to further help members make smart decisions about the foods they're preparing.
Since a healthy diet and physical fitness go hand-in-hand, Diet.com has made it a priority to offer its members a wealth of workout information, videos, and exercise demonstrations. Using the Diet.com Workout Builder, members can view over 100 video exercise demonstrations, as well as create a customized online workout video to follow along with at home. Each exercise is demonstrated and narrated by Certified Personal Trainer Katrina Hodgson, of ToneItUp.com. Exercise moves are explained, complete with correct form descriptions and guides as to which body area is being targeted.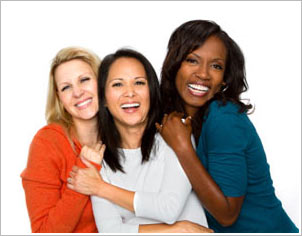 Losing weight and improving your health is always easier when you have the support of others. The Diet.com online community is an invaluable resource in this regard. Members can search for weight loss friends and join thousands of other dieters in sharing their struggles, successes, milestones and advice in the Diet.com Blogs and Forums. Members can also participate in motivational Weight Loss Challenges throughout the year - a fun competition among members, with a grand prize winner announced at the conclusion of each Challenge.
Diet.com also reaches members via their popular YouTube channel (diethealth), and various social media outlets (Facebook, Twitter). The diethealth YouTube channel, with a library of over 500 videos, has received upwards of 90 million views. Diet.comís brand is brought to life through its informative fitness and recipe videos, with topics ranging from yoga and Pilates, pre- and post-natal exercise information, and healthy cooking tips. With over 110,000 subscribers, diethealth has become one of YouTube's most-viewed fitness partners, earning the siteís coveted "Guru" status. The Diet Health videos star long-time video host Sarah Dussault and feature certified personal trainers and nutrition specialists. Past guests have included such celebrities as Bethenny Frankel, Valerie Waters, Katrina Hodgson, Karena Dawn, and Tyler Duckworth.
The Diet Health Twitter account (@DietHealth) is another extension of the Diet.com brand, where we share links to blogs, videos, recipes, tips and much more with our nearly 8,000 followers. Similarly, the Diet.com Facebook page has been gaining traction since its launch. Here, Diet.com shares some of its most popular site material and is able to connect directly with not only fans and site members, but also with similar brands, building a strong network of health-conscious individuals and companies. Updated daily, the Facebook fan page has become an exciting addition to our consumer and business outreach capabilities.