Studies have shown that your social network influences your weight and health, as friends influence each other's diet and exercise patterns.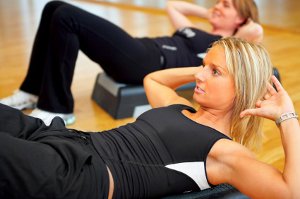 Summertime means the weather is right for being outside and spending quality time with friends. It's a great time to think about new and healthier ways you can connect with old friends – or even make some new ones.

Here are some tips to guide you:

1. Dine differently. If you're stuck in a rut of dining out at the same establishments where you eat too many appetizers before the meal even begins or order your own dinner without ever sharing, it's time to change your ways. Talk to your friends about committing to healthier eating out habits where you skip those fried, high-calorie appetizers and even share an entrée. Or choose different types of ethnic eateries like Asian or Indian where family style serving allows you to sample different vegetable- or bean-based foods instead of loading up on one big main dish.

2. Be a joiner. If there's a class you've been considering signing up for this summer like yoga, aquasize, tennis, Pilates or even strength training, maybe asking a friend to join you is what you need to make it happen. Buddying up for fitness is a great way to add variety to your workout and decrease boredom in the process. In our neighborhood, there are fun group bike rides, fitness walks or runs that are always looking for participants. Do an Internet search to see the fun activities available in your area.



(Tip continues below)




3. Change the subject. If your workplace chatter focuses on what to order for lunch each day, how about changing the subject and encouraging your fellow workers to start brown bagging it instead. This is a great way to save both money and calories. Instead of spending time sitting in a restaurant, you can eat your lunch in the break room and have time left over for an after lunch walk around the block. Remember that every step you take adds up to boosting your health and helping you burn more calories.

4. Go virtual. If you're having trouble finding like-minded friends in your community, how about using the Diet.com virtual community for reaching out and communicating with others who have also jumped onto the healthier lifestyle bandwagon. Read blogs and posts of other members or post your own blogs and questions on the boards and before you know it, you will have more diet buddies and more support to help you reach your weight loss goals.

I hope these four tips will give you new ideas for making healthier connections with the people in your life.