Setting up your environment to assist you in your weight loss program will minimize program distractions and maximize benefits.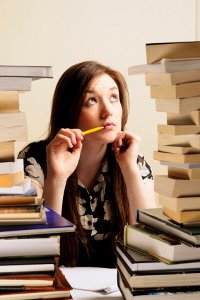 The physical clutter around you can cause psychological clutter in your mind. This can divert your attention and make it harder to follow through with those healthy lifestyle strategies that have been proven to help you lose weight.

Clear the clutter in your life and you have a better chance to stay balanced and focused.

Here are some tips to guide you:

1. Inventory your kitchen. Cleaning out your refrigerator and pantry lets you know what foods you have on hand to assemble a healthy meal or snack. Take an inventory of your freezer too. Taking time to organize your recipe file will increase the likelihood that you'll cook more and eat out less. Is there a filled fruit bowl on your counter? Do you have post-its for a running grocery list?

2. Clear your workspace. A disorganized workspace can create a stressful work environment. If you eat lunch at your desk, you may feel rushed and hurried and not take the time to really enjoy your food. Commit to cleaning your desktop, organizing your papers and tossing what's not needed. Be sure to make a Diet.com file to store all the important components of your weight management program: your personality reports and strategies, meal plan, food substitution ideas, grocery shopping lists, dining out tips and healthy recipes.



(Tip continues below)




3. Clean your inbox. Create a system for reading, organizing and deleting your emails. Make folders for emails you want to save, including a Diet.com folder for your weekly newsletters and diet tips. If you find your motivation is low, you can turn to these for added inspiration. Take the time to unsubscribe to those junk emails that are regularly flooding your inbox.

4. Create a calm sleeping space. Studies have shown that people with poor sleep habits have a harder time managing their weight than people who get enough hours of restful sleep each night. A calm, uncluttered sleep space will help you unwind after a busy day. Be one with your body and mind. Place a book on exercise or stretching by your bedside. You'll be reminded morning and night to stretch away the stress!

I hope these tips will help you pave the way to a more focused and balanced life along with a more successful weight loss program.