No matter the season, it's ALWAYS a great time to trim your tummy with these 5 great moves:
Perform 10-20 of each, 2-3 sets.
1. Exercise Ball Reverse Crunch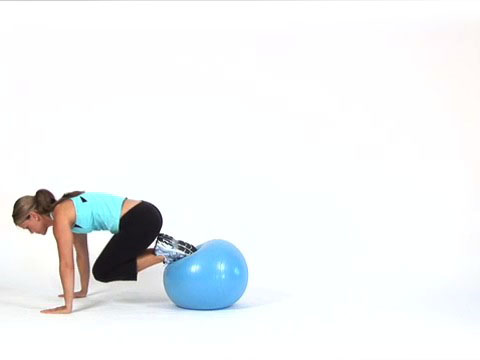 Roll out onto a physioball until your shins are on the ball.
Your hands should be in line with your shoulders.
Maintaining a tight abdominal and core, tuck knees into your body.
Slowly bring legs back to starting position.
2. Leg Lifts with Exercise Ball
With ball between your feet, press your lower back into the floor performing a pelvic tilt.
Lower the ball down as far as you are able while still pressing your lower back into the floor.
Return to starting position by tightening your abdominal muscles.
3. Medicine Ball Twists
Sit with your feet out in front of you and a tight engaged core.
Twist a medicine ball or dumbbell from side to side maintaining a tight core.
To progress this exercise, lift feet in the air.
4. Side Crunches on Physioball
Position yourself on the ball with your hip on the edge.
Putting your feet against the wall is optional.
Bend at the waist about 45 degrees.
Return to starting position by squeezing your obliques.
5. Back Extension on Physioball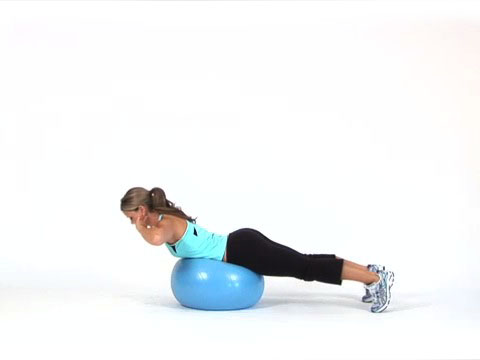 This exercise strengthens the lower back, a very important component of having a strong lean core.
Place your hips on the physioball comfortably.
Straighten your legs and tighten your core and your glutes (
your butt
!)
With your hands out to the side, behind your head or across your chest, lower your body on the ball.
Extend up until your body and spine is neutral and not hyper extended.
NOTE: Always exhale during the exertions of the exercise -- on the way up during a sit-up.
Also, make sure you go slowly and controlled to maintain good form.
Have fun!
For more exercise demos, check out
Exercises
and
Animated Exercises
Katrina Hodgson
Fitness Expert
ToneItUp.com