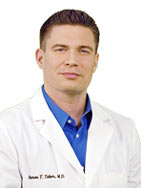 Diet with Dr. Tabor
by Aaron Tabor, MD Diet & Anti-Aging Expert
Many diet plans suggest eating small meals every 2-3 hours throughout the day instead of simply eating the three 'big' meals, breakfast, lunch, and dinner. Eating like this can mean eating as many as 5-6 total meals per day, though the meals are smaller. The concept behind this eating pattern is that it will assist in our weight loss efforts by boosting our metabolism, reducing our appetite, and helping to support normal blood sugar health. Although this approach is well accepted by many, the science behind the theory remains open for debate. Additionally, the impact of eating frequency on the amount of total calories consumed and appetite control remain unclear.

A review of the science behind this issue was recently published in the Journal of Nutrition[1]. The review primarily examined published feeding studies that focused on the effect of eating frequency on appetite and food intake with the 3 meals/day eating pattern used for comparison. The study investigators reported that...

Eating more than 3 meals per day:


Reduced the highest level of feelings of hunger,
Suppressed the highest level of feelings of fullness,
Reduced peak levels of some appetite-related hormones, but
Had no effects on feelings of hunger or fullness when measured throughout the course of the day.
Eating less than 3 meals per day:
Increased subjects' perceptions of appetite (felt hungrier) and