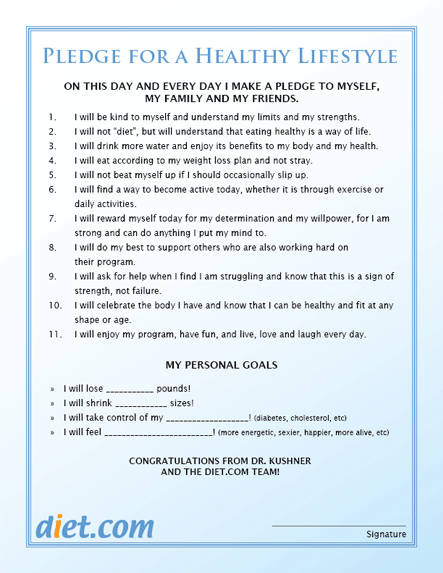 Take the Pledge for a Healthy Lifestyle today and make the commitment to yourself, your friends, and your family, to lose weight, get fit and live a longer, healthier life.
Print and sign your pledge and place it somewhere so you will see it every day -- the refrigerator, your bathroom mirror or beside your computer screen are great locations.
Renewing your commitment every day will help you attain your specific goals.